CEMENTEC® is the new microcement concept of the future continuous coatings ahead of the present. Our company TECNOCEMENTO®, leader in the manufacture and commercialization of continuous high-decoration coatings, has developed this new Ready-to-Use coating, stronger and easier to apply, and aim to decorate both homes or domestic areas and commercial establishments.
The new CEMENTEC® Ready-to-Use microcement is already prepared and ready to be applied. In addition, thanks to the strictly control during the preparation of our array of colours, plus the reuse of material, it allows small touch-ups or little repairs once is applied and dry.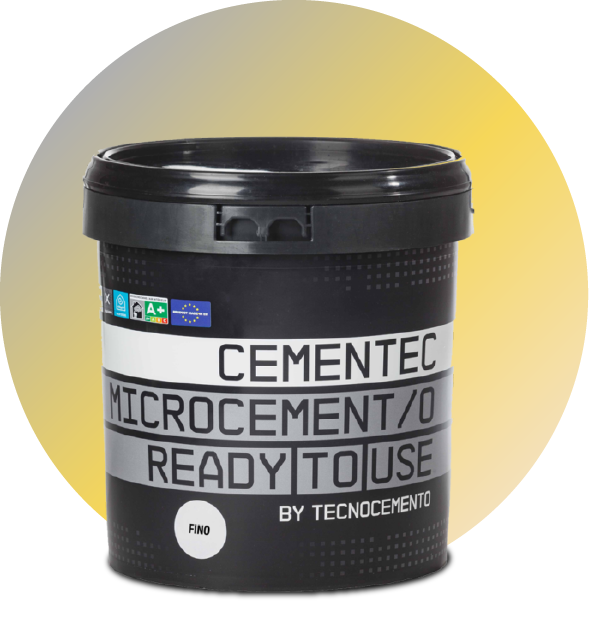 Main advantages
of CEMENTEC®
Ready to Use
AGILITY
We no longer have to weigh and mix, it is pasted, IT IS NOW READY TO USE!
Runtime and cleaning savings
Different sizes; 5 and 12 kg
NO NEED for training courses (ONLINE VIDEO-GUIDELINES)
SAFETY
NO MISTAKES are made in pigment and mixture weights.
The cloudy DUST DISAPPEARS, healthier and cleaner.
Waterproofing properties
Product stable and protected under STRICT QUALITY CONTROL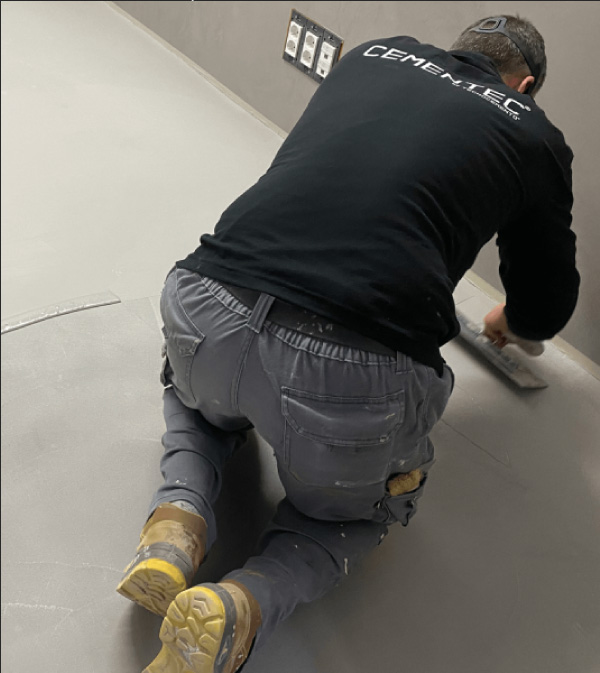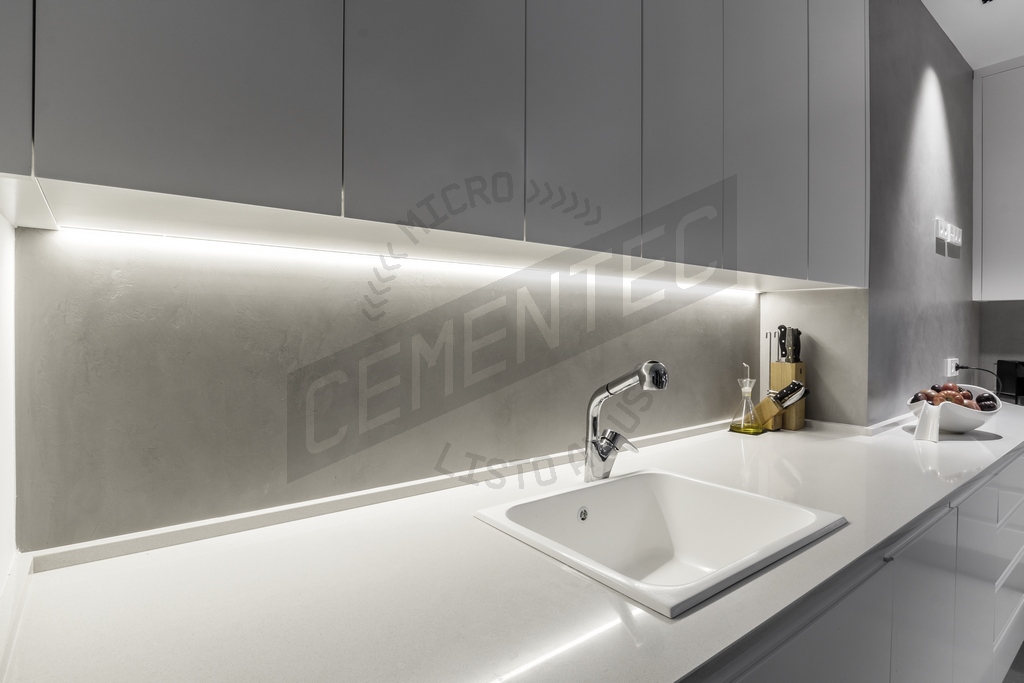 USEFULNESS
NO STORAGE NEEDS reduction of stock
Choice of PIGMENTS ALREADY MIXED in the most used colours (other under request)
VARIETY OF PRODUCTS according to need.
TUTORIALS AND COMPLETE ONLINE TRAINING. Without classroom courses. (Tutorial videos with the whole process)
AESTHETIC
Both texturized finish and continuous and homogeneous colour finish
Final protection with guaranteed anti-stain results and complete waterproof.
16 colours available and the possibility of create any color from RAL colour chart (under minimum order).
Non-slip particles in wet areas to neutralize slipperiness.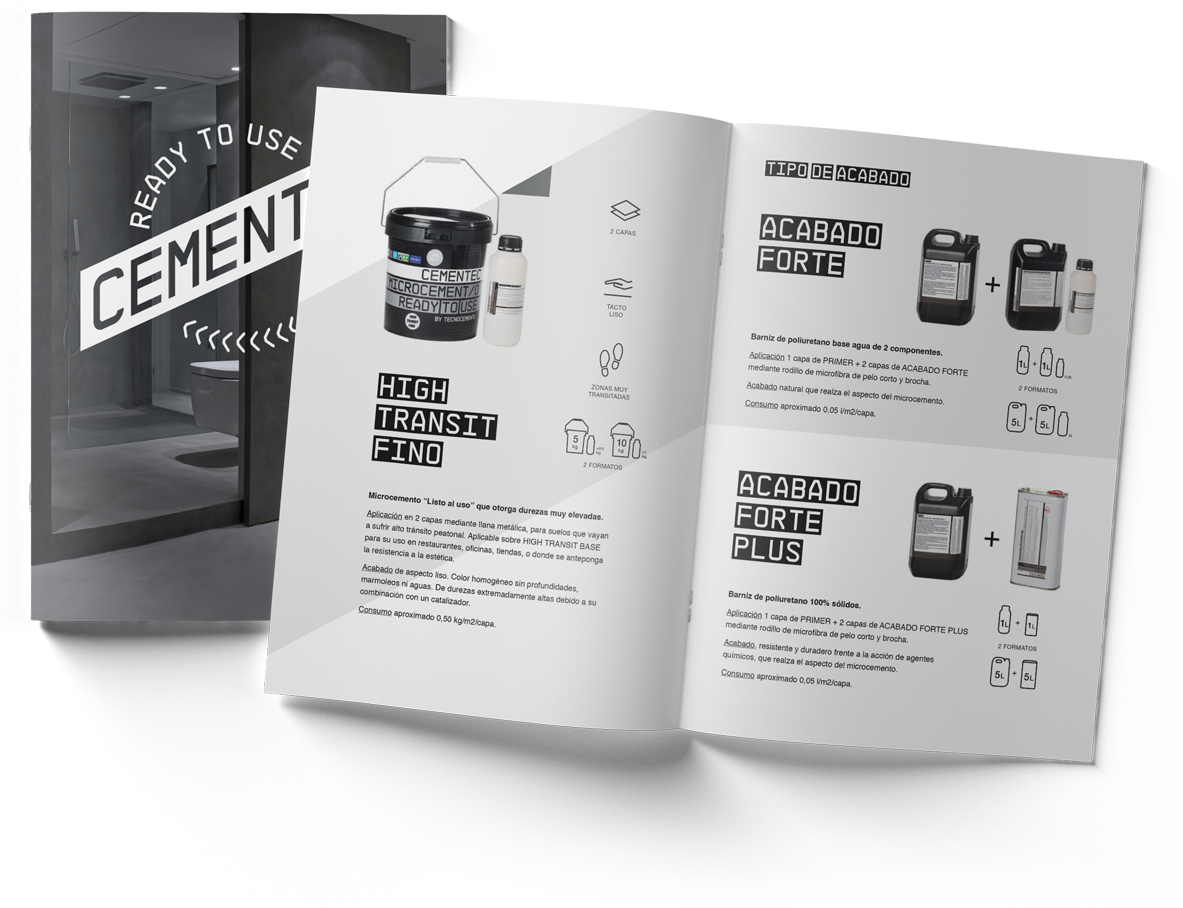 You can download our CEMENTEC® product catalogue